Preparing Your Staff for Fire Evacuation | SERVPRO® of Cedar Mill/Oak Hills
6/24/2020 (Permalink)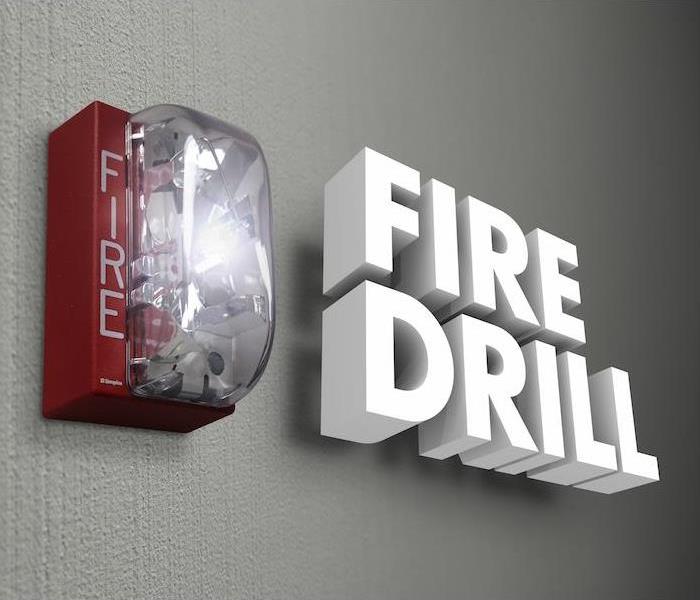 If your business experiences any fire damage, you can count on us. SERVPRO of Cedar Mill/Oak Hills specializes in commercial fire restoration.
An important component of running a business is enhancing the safety of your work site to reduce the overall risk of the workplace. It is important to consider how a fire at your business could impact your safety plans and how you can better prepare staff just in case one occurs.
Planning a fire evacuation protocol and making sure staff are aware of it is one of the best ways to protect everyone who works at your business. The moment a fire starts can be a time fraught with panic, but if everyone knows exactly what to do, you can get everyone to safety much more efficiently.
How to Create a Fire Evacuation Plan for the Workplace
Consult with your local fire officials. Your local fire officials are a great resource for your business in all aspects of fire safety. Consult with them regarding your business and they will be happy to discuss the best fire evacuation routes and any special considerations you may need to take into account as you plan ahead.
Communicate and mark fire evacuation routes. After you have decided what paths will be your designated routes to safety, mark them clearly and communicate the plan with your employees. Set everyone up for success before hosting your first drill by preparing them ahead of time so everyone is clear on the protocols.
Have fire drills frequently. In times of high stress—such as when a fire breaks out—knowing exactly what to do will help everyone stay calm and confident as they get to safety. To be certain that everyone fully understands the fire safety protocol, host evacuation drills at least every few months so there is ample opportunity to practice.
Run different fire scenarios. A fire could be started by any number of things, so make sure you have fire drill scenarios that reflect this. You should run them for multiple fire origin situations, including hot spots such as the kitchen, desk clusters that utilize a lot of power and any other areas where a fire may plausibly break out.
If your business has experienced fire damage, you can count on us. We specialize in commercial fire restoration and will be here for you at any hour—contact us today.