Various Ways That Thunderstorms Can Cause Damage | SERVPRO® of Cedar Mill/Oak Hills
5/7/2021 (Permalink)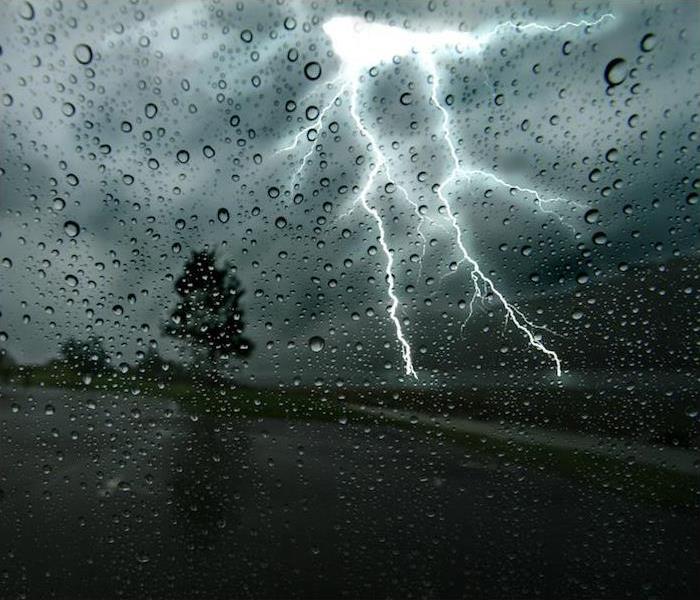 Thunderstorms can pop up at any moment. Contact SERVPRO of Cedar Mill/Oak Hills if you experience any damage.
Though thunderstorms are something we don't see very often in the valley, they can increase in frequency during the spring and summer months, and it is important to consider their seriousness. Every thunderstorm can be extremely dangerous, as each thunderstorm contains lightning, rain, high winds and more—all of which can cause significant damage.
Any time a rain front develops thunder and lightning, it is considered a thunderstorm. If there is hail over one inch in diameter and winds over 58 miles per hour, the storm will be upgraded to severe. Any type of storm can lead to serious conditions, and it is important to be aware of all the issues they can cause.
Why Thunderstorms Are So Dangerous
Damage and injury from lightning strikes. If a storm front has thunder, it will also have lightning present, even if you are not able to see it. Lightning injures 300 people every single year, in addition to causing many home and structure fires and felling trees that inevitably cause damage.
Property damage due to hail. While hail is something that does not occur with every thunderstorm, when it does, it can be quite hazardous. Hail can fall at incredibly quick speeds, causing injury to anyone without adequate shelter, denting cars and causing damage to homes that can lead to water damage via the roof or siding. While large hail is the most dangerous, even small hail can cause these issues if conditions are right.
Harm from flash flooding. Though most people consider flooding something that is only likely to happen around bodies of water, with flash flooding, it can be a threat nearly anywhere. Flash flooding is often caused when rainfall is heavy and drainage systems or ditches get backed up, which can quickly lead to standing or flowing water. Flash floods are particularly dangerous because of their force, which can knock people over and carry cars away in its tide.
Thunderstorms are dangerous and can cause significant damage to homes or commercial spaces. If you have damage due to a thunderstorm, you can count on us to help. Contact us 24⁄7 for more information about our storm restoration practices.